Description
Hi! I'm Kelly, a mom of five, and I'm about to become your recipe-creating, list-making best friend!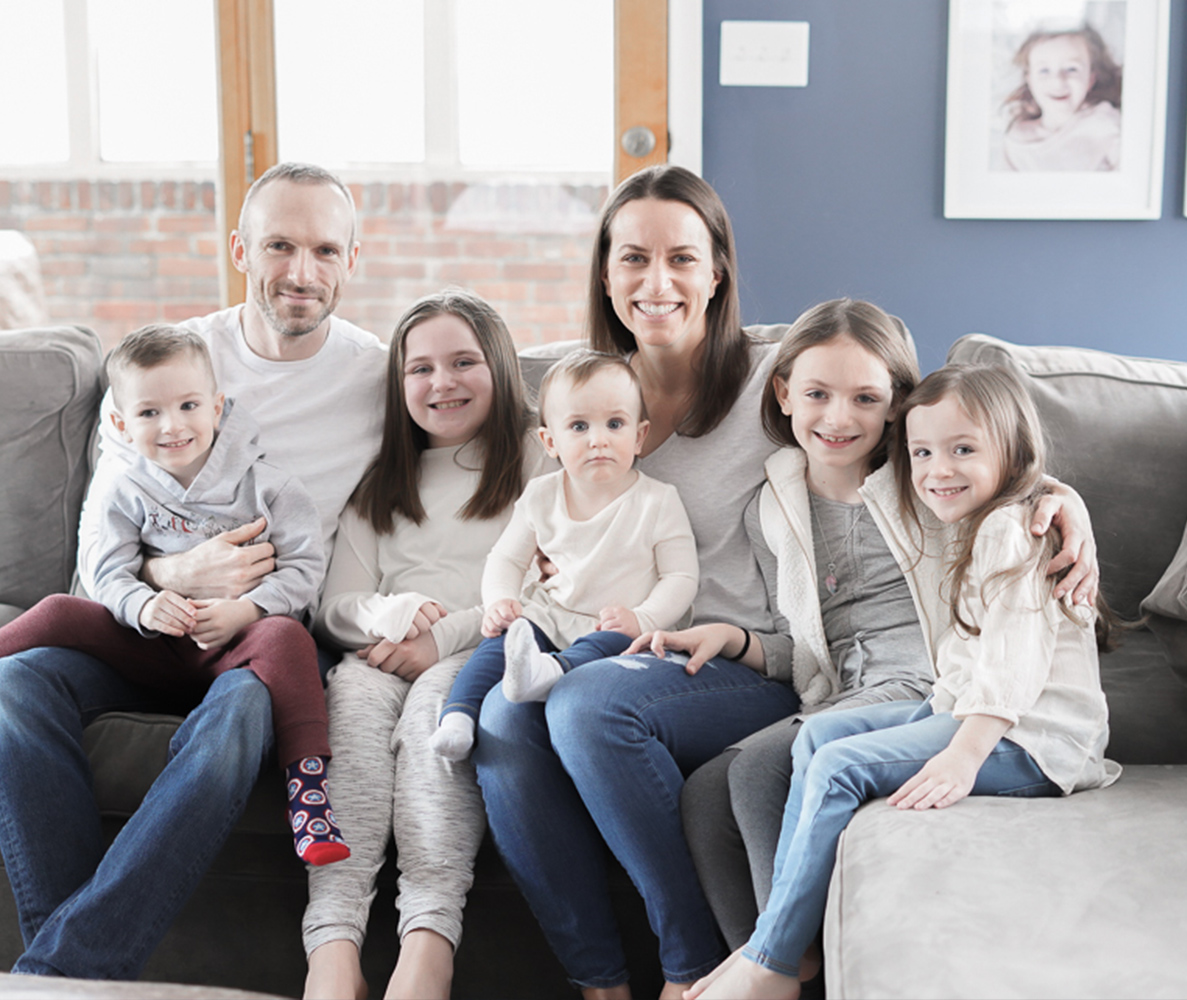 When I started blogging back in 2012, I noticed that the posts people loved the most were the ones about quick, healthy, freezer meals I made. I received dozens of comments asking if I had any other recipes I could share or where similar ones might be.
I realized that I, or rather The Family Freezer, was the best friend that so many of my online readers needed.
They needed someone who could create, plan, and organize quick, healthy freezer recipes so that they wouldn't have to spend time doing that themselves. We know that everyone has distinct skills and strengths, well THESE are my skills! I am great at creating simple, healthy recipes for the freezer, and I am also great at organizing shopping lists and meal plans. I am your recipe-creating, list-making best friend!
Would you believe me if I told you that I can prepare seven meals in under an hour? Well, I'm spilling the secret and helping families all over the world get their time back.
After personally taste-testing thousands of freezer meals myself, I created, tweaked, and combined my all-time favorite recipes into a freezer cooking membership site so you can enjoy dinnertime again.
Freezer Meal Pro will help you find the right recipes for your family and food preferences and then create a custom shopping list for you in seconds. It's like magic!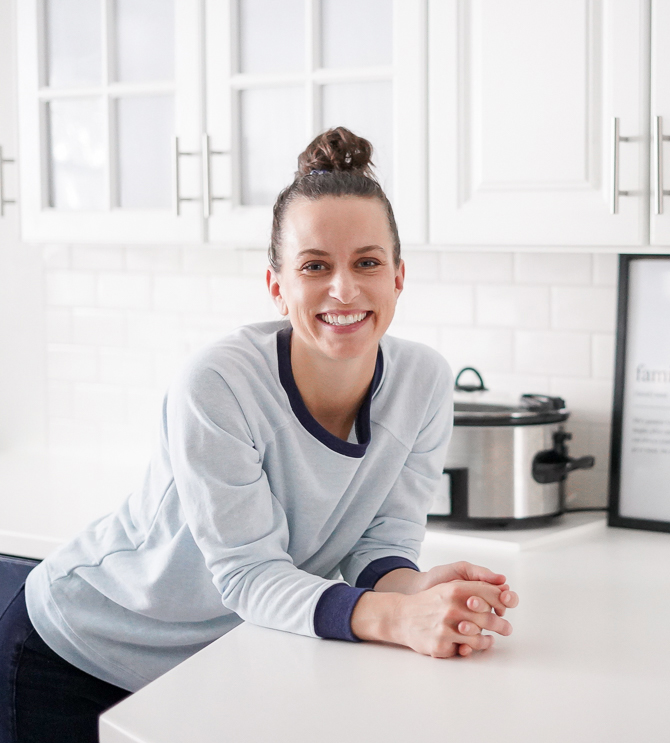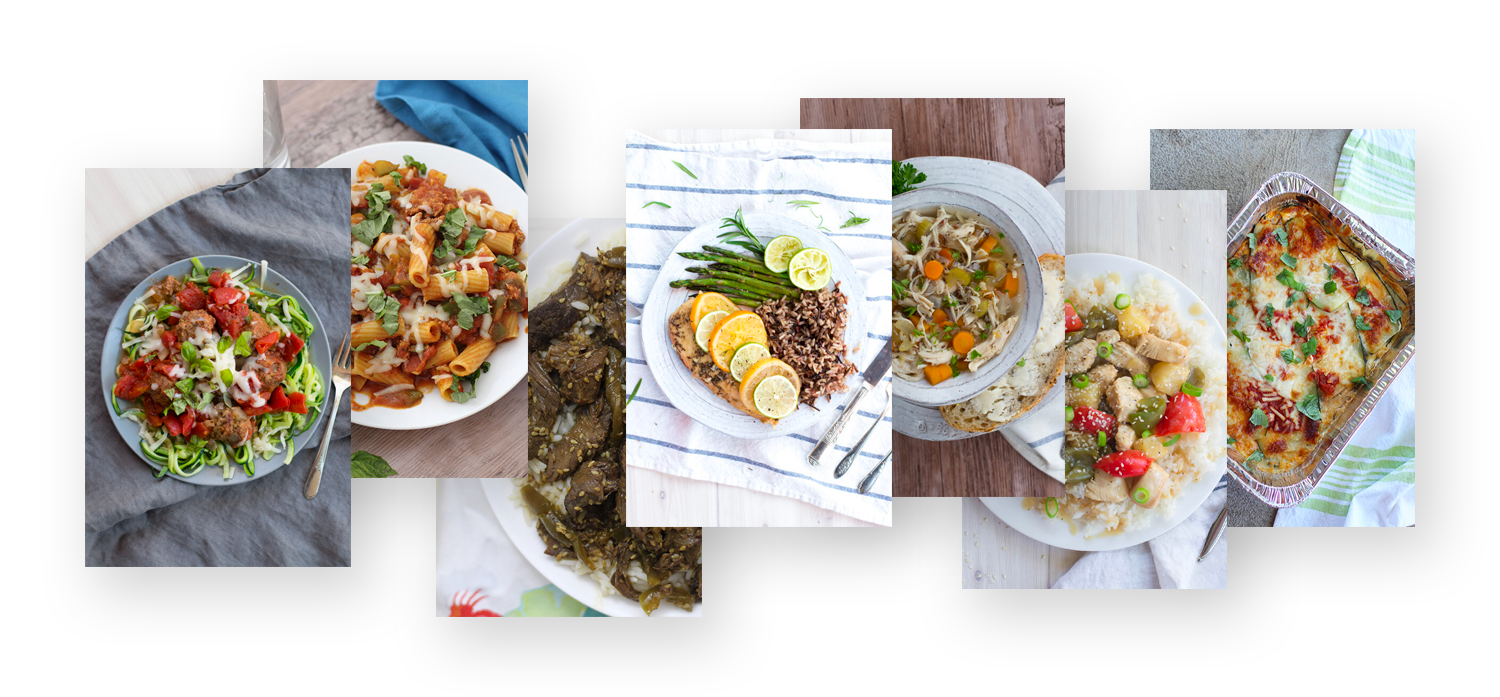 Will a Freezer Meal Pro Membership work for you?
You like simple recipes with ingredients that you can pronounce. (Most of our recipes have 10 ingredients or less.)
You don't have an hour to cook dinner every night. 
Auto-generated grocery shopping lists are your love language. 
A Freezer Meal Pro Membership will make it easy for you to stock your freezer with healthy meals when you don't have a lot of time.
Find recipes based on ingredient, diet, cooking method, and more.
Add recipes to a menu and generate a custom shopping list in seconds.
Print your custom menu and grocery list and go shopping.
Can you imagine having dinner on autopilot?
No last-minute trips to the grocery store.
No searching through your fridge for something to make.
No extra take out.
Join Freezer Meal Pro for a One-Time Fee
The time you'll save is priceless.
Online access to 200+ easy and healthy recipes from our blog and cookbooks that can be frozen without any cooking ahead of time
Delicious and simple meals that will work with food allergies, special diets, and picky eaters
5 new Instant Pot recipes, plus an Instant Pot "Cheat Sheet" that will teach you how to adapt crockpot freezer meals for your Instant Pot
A shopping list generator
An interactive shopping list that lets you check off ingredients on-hand
The ability to change the number of servings in each recipe
Comments and reviewers from other members
The ability to "favorite" recipes and save your freezer menus and shopping lists to use again and again.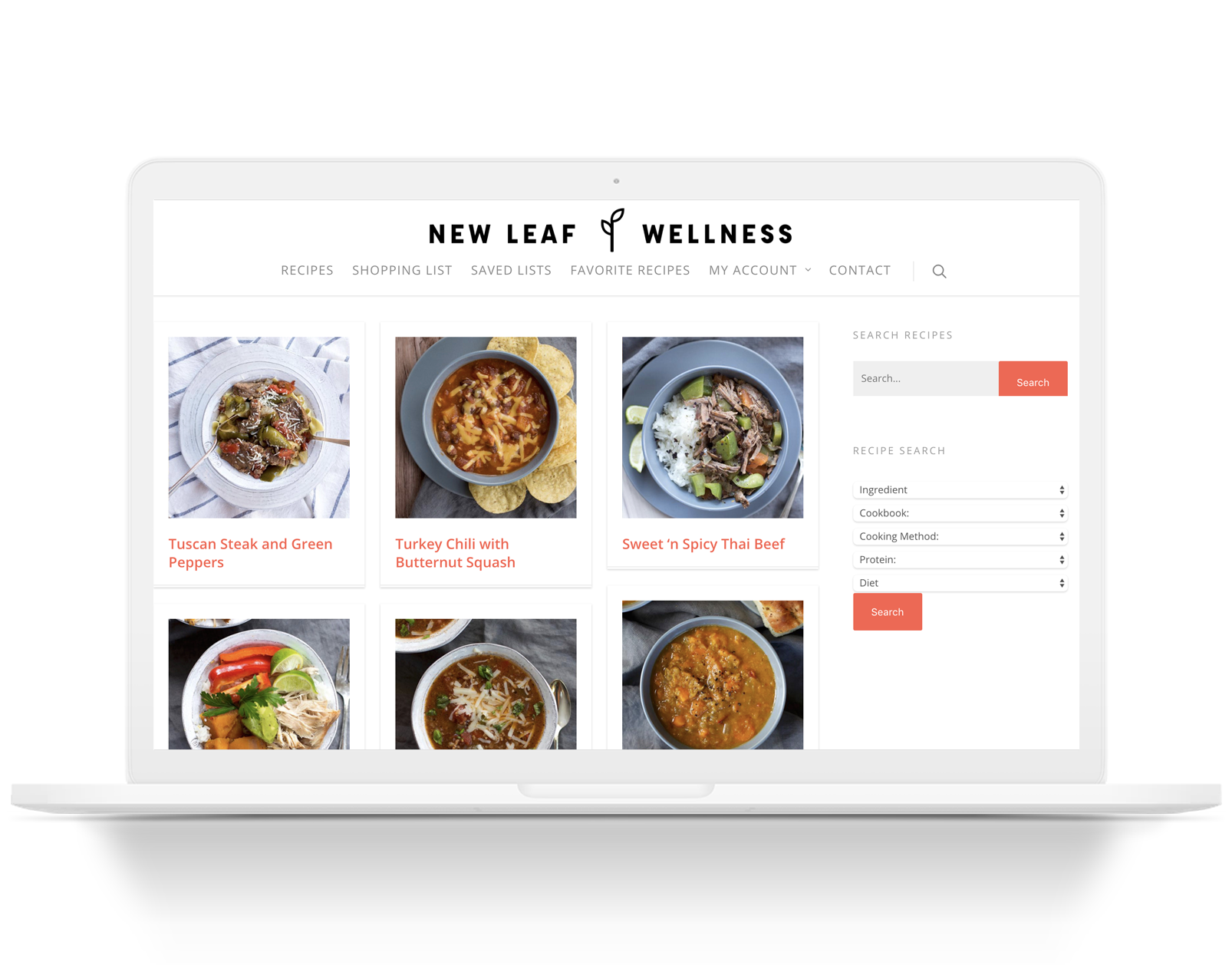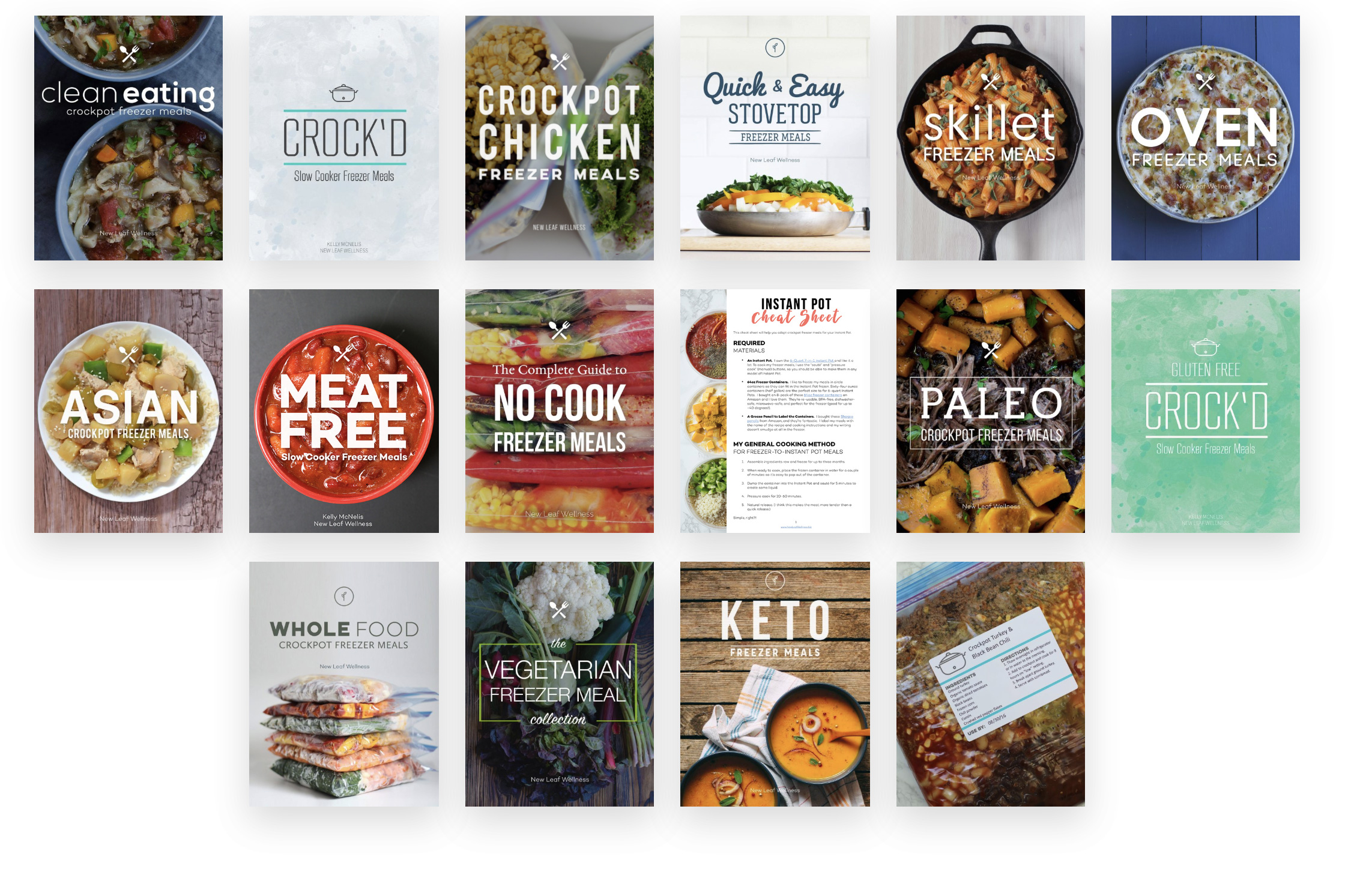 Limited Time Bonus
For a limited time, everyone who joins will also receive all of my cookbook eBooks for free! ($182 value)
9 best-selling cookbook eBooks
5 specialty diet cookbook eBooks (Paleo, Keto, Whole Foods, Gluten Free and Vegetarian)
Printer-friendly freezer meal labels
An Instant Pot "cheat sheet" that will teach you how to adapt crockpot freezer meals for your Instant Pot
3 freezer-to-crockpot dessert recipes that aren't available anywhere else
A list of my seven favorite recipes to help you get started
And more!
What's the Catch?
The work creating Freezer Meal Pro is already done, so we're able to accept members for a one-time fee. No strings attached.
30-Day Money Back Guarantee
I'm so confident that you'll love Freezer Meal Pro that we will refund your money if you're not satisfied. No questions asked.
Frequently Asked Questions
Why should I pay to use Freezer Meal Pro instead of free recipes online?
Freezer Meal Pro is the only site of its kind. It has over 200 recipes that can be frozen without any cooking ahead of time, plus the ability to search by ingredient, generate custom shopping lists, and more.
Can I search the recipes by ingredient?
My favorite feature is that you can search by protein, cookbook title, cuisine, cooking method (crockpot, Instant Pot, oven, or stovetop), or ingredient. That makes it easy to use up ingredients already in your fridge, freezer, and pantry.
Can I search the recipes by diet?
The recipes are tagged by these diets: Whole30, Gluten-Free, Paleo, Keto, and Vegetarian. We would love to add more in the future.
Can I really join for a one-time fee?
I want to make it easy for you to join Freezer Meal Pro. That means no hidden fees or recurring costs of any kind. Pay once for unlimited access to the site.
Can I change the number of servings?
The average number of servings is 4-6, but you can edit it in your menu. If you're cooking for less people, I would leave the number of servings as-is and split the ingredients into two freezer bags so you can use up all the ingredients (a whole can of beans, pound of meat, etc.). If you're cooking for more people, I would double the recipe.
Can your crockpot recipes be cooked in an Instant Pot pressure cooker?
If a recipe has at least a cup of liquid it can be cooked in an Instant Pot. I pressure cook meals with chicken or sliced beef for 15 minutes and meals with large pieces of meat (like pot roasts) for one hour (natural release). Freezer Meal Pro includes my five favorite Instant Pot recipes (I'm working to add more) as well as an Instant Pot "cheat sheet" that will help you adapt the crockpot recipes.
Will new content be added to Freezer Meal Pro over time?
When new recipes are added to the New Leaf Wellness blog they are also added to Freezer Meal Pro for free.
Can I join for a discount if I already purchased some of your cookbook eBooks?
All of our cookbook recipes are included with a Freezer Meal Pro membership. (These are our best recipes and you're going to love them if you haven't tried them yet!!) If you already purchased the cookbooks, email me and I will consider discounts on a case-by-case basis.
Do all of your crockpot recipes taste the same? Are they mushy?
I spent YEARS creating and tweaking recipes so you would have enough variety in tastes and textures to eat them every night of the week.
Do your freezer meals actually taste good?
You bet. Since they're frozen without any cooking ahead of time, they cook for the first time out of the freezer. That means they taste like freshly-prepared meals and not like leftovers at all.